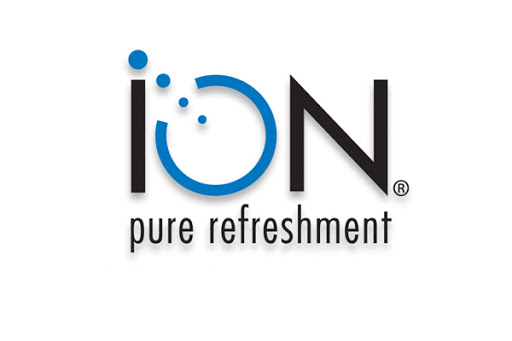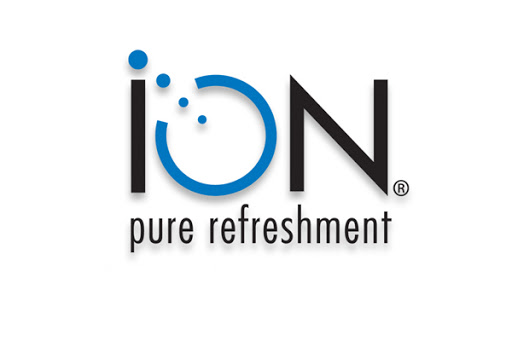 Bottleless Water with Delicious Options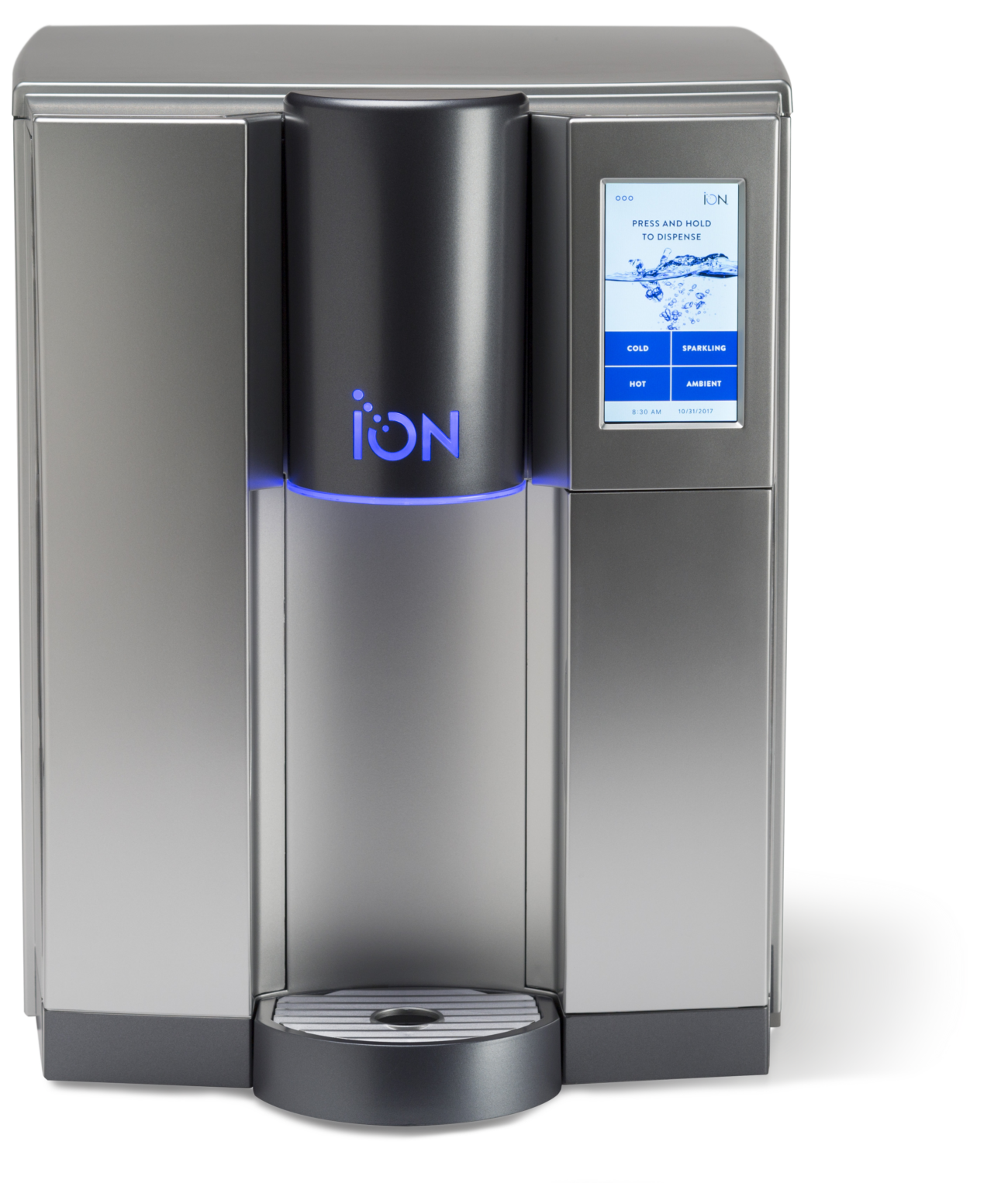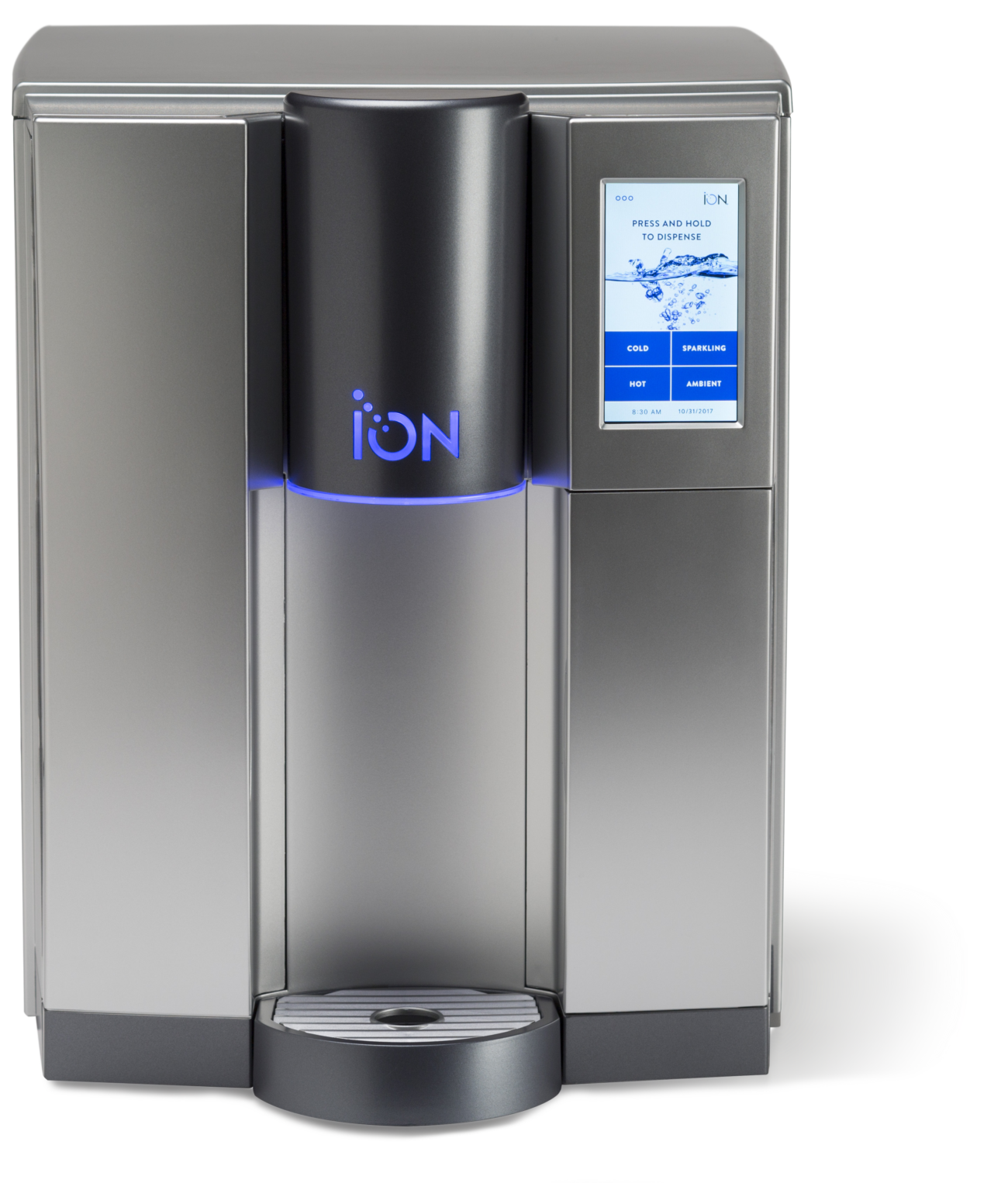 ION Bottleless Water Cooler
The days of hauling around heavy bottles of water are over!  Now, you can enjoy the technology of pure refreshments with this attractive water system.  Great for homes and offices, this versatile water system can fit on most counter tops and smaller spaces. 
THe AquaStand Cabinet option has:  built-in cup dispenser for cold or hot drinks; internal storage shelf, adjustable level legs; and a hinged door for either side to meet your needs.
Sparkling Water Options
With four different water options to choose from, you'll get plenty of variety while staying well-hydrated.  A CarbonPlus filter is already pre-installed in your ION so you can start using it.   And we're happy to schedule an installation so your new ION is ready to go.  Ordering replacement filters is easy and they are simple to install.
Rental or Purchase Options
It's easy to get your new ION system installed.  We offer affordable rental or purchase options based on your needs and your budget.  Not sure what you need?  No problem!  Give us a call or contact us online – we'll be happy to get you the information you need to make the right decision about Residential Drinking Water Systems!
We used to suffer from terrible dry skin, dull laundry, and bad tasting water.  Since we've had the complete line of conditioners and filtration installed for our entire house, we've been much healthier and happier as a family.
Thank you ClearSoft Water! 

Residential Drinking Water Systems: See Water Clearly
Millennium
Reverse Osmosis
This system makes delicious, clean, clear water available at your fingertips.  It is independently certified to remove 95% of the TDS from your homes water. The water is filtered four times and passes through the reverse osmosis membrane for healthy, crystal-clear drinking water.
Get healthy hydration, without the impurities generally associated with household tap water. This high-performance output system delivers flavorful beverages, cleanly-rinsed fruits and vegetables, and better-tasting ice cubes, soups, sauces and meals.
Clear Solutions
The Clear Solutions residential drinking water system provides fresh, filtered water for your home and family.
It's an under-the-counter high flow system for your faucet.  The Clear Solutions uses proprietary carbon block technology to remove contaminants like chlorine, cysts, lead and MTBE. 
It is a high flow system that delivers  1.25 gpm.  It has a rated 651 gallon capacity under NSF/ANSI industry standards.  Use the Clear Solutions option to provide fresh, great-tasting, odorless water from your tap.
Quality & Savings
Delicious clean water
Delivers flavorful beverages
Cleanly-rinsed fruits & veggies
Better tasting soups & sauces
Costs only pennies per day
Helps with weight-loss
Great for low-sodium diets
Safe for baby formulas
Delicious ice cubes
Safe for pets & plants
Spotless dishes & windows
Clean steam for irons